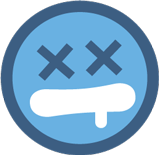 We love making games, and we want you to love playing them. If you're experiencing any bugs, crashes or other problems, we want to know about it! Your help request could make the game better for every player.
Most of the support requests we receive can be solved with one of the quick tricks listed on this page.  If neither help, send a description of the problem to support@backabit.com. The more detail the better, and it helps to know what device you're using (ex: iPhone 4). We'll respond as quickly as possible!
If email's not your style, you can reach us on Twitter by mentioning @backabitgames.
Update the app
We release updates pretty frequently, almost all of which aim to improve performance in one way or another. It's always a good idea to make sure you have the latest version. Checking for updates on the device itself is pretty straightforward:
From the home screen, tap the App Store icon.
At the very right of the bottom bar, tap Updates.
If updates are available, tap Update All.
You can also update apps by connecting to your Mac or PC and syncing with iTunes.
Restart your device
Mobile devices are basically tiny computers. Just like your computer can feel a little sluggish after being left on a long time, your device may also benefit from the occasional restart. Turning your device off then on again frees up memory and may remedy crashes or sluggish performance.
To learn how to turn your iPhone or iPod Touch off then on again, refer to this nifty article from Apple.