Tim and I continue to be astounded by the success of Ramps for iPhone and iPod Touch. Tens of thousands of players have spent over a combined decade playing the game. As happy as we are with that audience, our inbox shows that there are many more players on other platforms waiting for their chance to play.
We've received hundreds of emails suggesting a Ramps port for just about every smartphone platform. Android and Windows Phone 7 have been particularly popular requests but, going on email volume alone, one suggestion dramatically outperformed all others.
That's why Tim and I are elated to announce that Ramps will soon be available for the Nokia N-Gage QD handheld!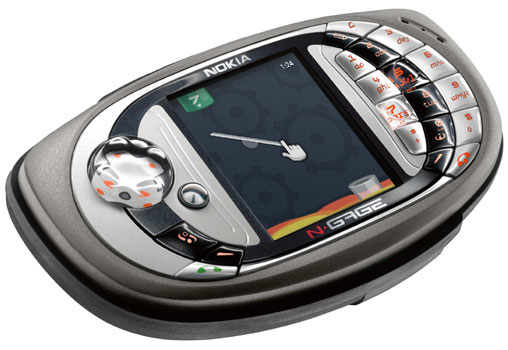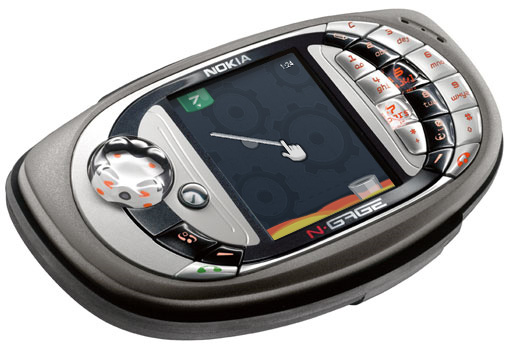 We knew it would be painful for N-Gage users to go Ramps-less as long as they did, but we think you'll find it worth the wait; the N-Gage QD is truly the perfect platform for this title. Even if you've already purchased and enjoyed Ramps for iOS, we think you'll find a lot to love in the N-Gage version.
The first thing you'll notice is that Ramps for N-Gage features 100% more tangible controls than its iOS predecessor. Solving puzzles is as easy as 1, 2, 3:
Use the d-pad to move the cursor to the editable ramp point you'd like to manipulate.
Press 5 to select the point, then use the d-pad to make your adjustment.
If you'd like to adjust other editable points, press 5 again to exit editing mode for the current selection. Otherwise, press 7 to dispense the ball!
We've cut the width of Ramps levels down 50% to accommodate the N-Gage's unique 208 x 176 pixel display (retina if played from a distance of 48 inches or greater). Shorter levels means faster play, which means you'll have more time for work, school and leisure activities.
Essa's catchy soundtrack has never sounded clearer than in crisp 16kHz mono, and with the N-Gage's built-in Bluetooth radio, you can easily transfer bitmap images of your achievements to a PC to share with friends on MySpace or your favorite newsgroup!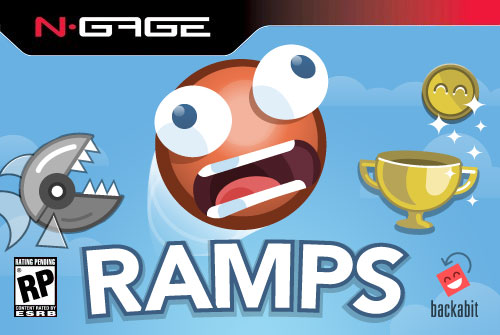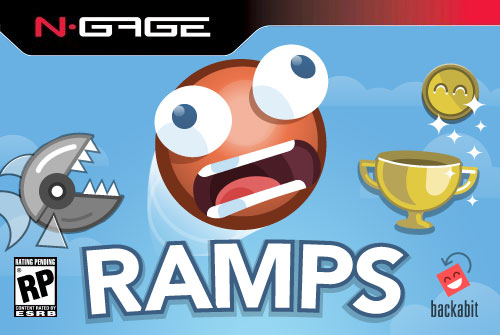 Shortly after ESRB finishes rating the game's content, Ramps will debut in your local Electronics Boutique or Cingular Wireless outlet for the low price of $34.99. We think it will be regarded as the quintessential version of our little app.