In the past few days leading up to the launch of Lotsa Blocks, I've been taking some time to reflect on the long road we took to get here. We started sketching and prototyping for Lotsa Blocks about when we were shipping Ramps for iPad late last year. At the time, we were looking to design an even simpler game than Ramps, hoping we could build it in a reasonably short period of time.
While I believe we met our goal of a simpler design, it turns out realizing our vision took a bit longer than we anticipated. Lotsa Blocks was a ten-month project for us, created over the course of many late nights and weekends.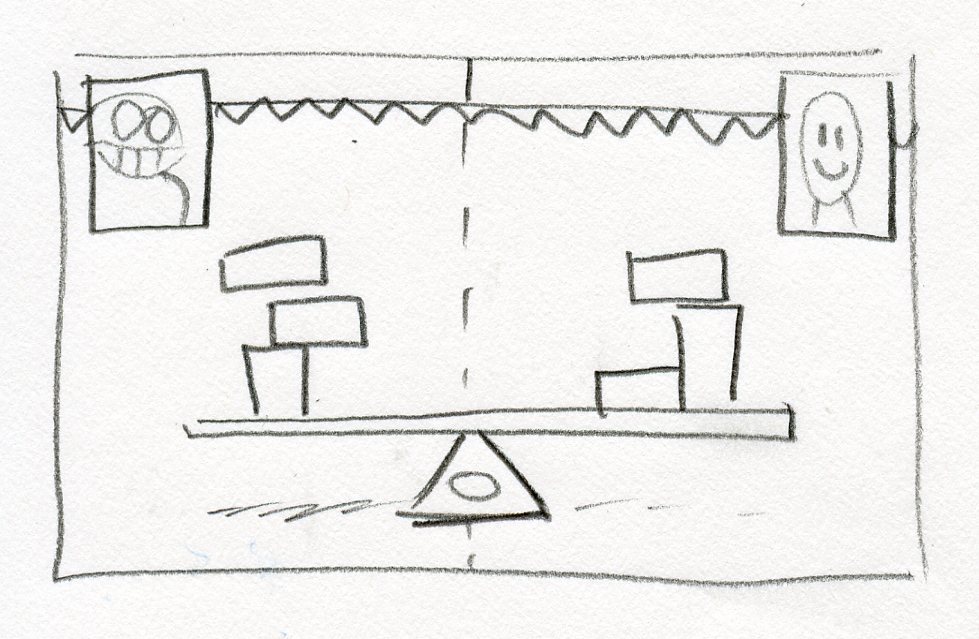 We decided to start with a core stacking mechanic, and let our experimentation help us discover the identity of the game. It wasn't long before we learned we would need to approach game design carefully. Too many blocks on-screen at once meant poorer performance for older devices. Once we had an understanding of  what our technical limits were, we started trying a variety of ideas that could potentially shape what the game could become.
Early on, we knew we wanted to incorporate some sort of multi-player component, though neither of us had ever created a multi-player game before. Part of our experimentation was evaluating the capabilities of what Game Center had to offer for turn-based and real-time gaming. We loved our results, and decided to take the extra effort to polish these additional modes up and include them in the game.
Perhaps in our future games we will improve at vetting our ideas, but I wouldn't trade the experience of working on each of these game modes for even another game under our belt.
Tyler and I have always wanted to make a video where we tell the story of our game to give people a peek into our creative process. It was a long, challenging road creating this game with many moments where I scratched my head, thinking, "this can't be done." We pushed forward, dreaming of posts like these on the verge of sharing our game with the world, and found a way to create things in this game that I never dreamt I would be able to pull off as a developer.
We have always approached our games as a creative, artistic pursuit first. The joy of creating, delighting and entertaining is the greatest reward for us, and we try to keep that top-of-mind even in a project as massive as this one was. I sincerely hope you enjoy our video, and our game, and look forward to creating more like them for you to enjoy.