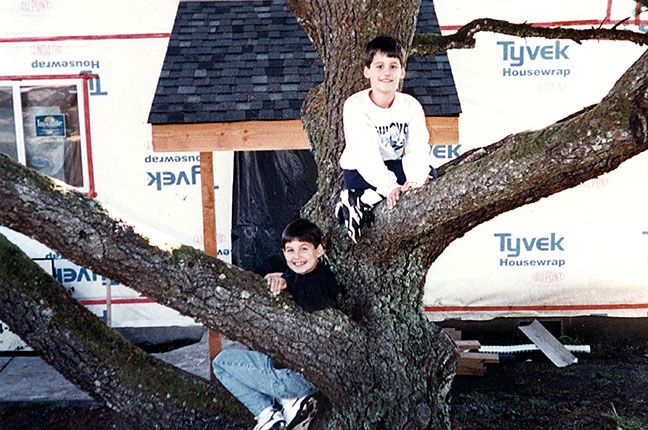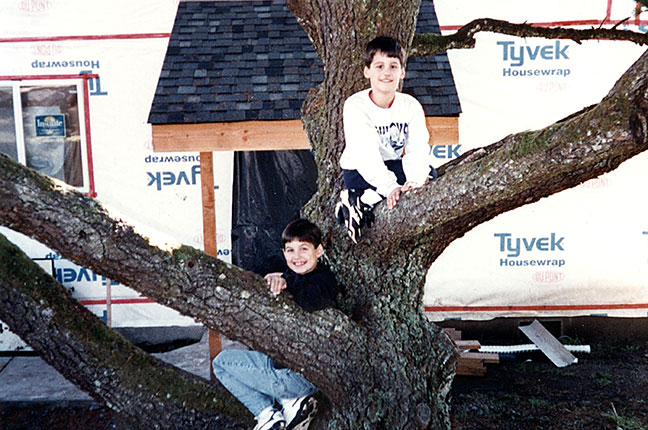 My younger brother took an interest in video games earlier than his hand-eye coordination would allow him to play. To stave off his inevitable frustration, I would nonchalantly hand him the second controller, sit behind him, and play the game for him as Player 1. He got the satisfaction of thinking he'd mastered the game, while I actually got to play.
I don't remember if he ever caught on, but soon he was old enough to play games without any such trickery. Still, enough of a skill gap remained that I recall consciously seeking out games that were easy to learn, difficult to master. In hindsight, my concern may have inadvertently shaped our divergent taste in games. While my brother has since "graduated" to contemporary triple-A console titles, I remain preoccupied with playing and making accessible yet addictive games that anyone can pick up and enjoy.
It's those games (and memories) that helped inspire Lotsa Blocks, Backabit's second game for iOS. The simplicity of the core mechanic rivals even Ramps: Rotate and stack dozens of different blocks on a teetering platform until you reach the goal line. The execution, however, is far more complex.
The core single-player mode contains 70 levels across seven worlds, each with their own unique setting (we had a lot of fun designing layered backgrounds that would animate well in parallax). There are six additional modes to explore, three of them multiplayer. You unlock them by playing the game, or through a single in-app purchase if you're feeling impatient. They include:
Adventure – Travel the world stacking blocks to new heights.
(Super Secret Mode) – For those who laugh in the face of danger.
Free Fall – Tilt your device to position plummeting pieces.
Endless – No goals, no rules, just stack to your heart's content.
Last Block Standing – Compete against your friends or the world in turn-based play.
Versus – Race an online opponent to the goal.
Online Co-Op – A turn-based adventure for you and a friend.
We tried to do justice to the "Lotsa Blocks" title by including variety in more than just the environments and game modes. There are blocks that grow, blocks that explode, blocks that disappear and blocks that fall like a ton of bricks. Each has its own personality and banter to fill your heart with joy, even as your tower teeters on the brink of collapse. There are zany power-ups, extra lives and coins to collect, and a classic soundtrack reminiscent of our favorite Saturday morning cartoons.
All of this nifty stuff works in landscape or portrait orientation on any iPhone, iPad or iPod Touch with iOS 5 or above, including the new retina display iPad and the iPhone 5. It's a universal app, which means you can buy it once and play it on all your devices… if you have iCloud set up, it'll sync your game data, too.
Lotsa Blocks will go on sale in the App Store this Thursday (10/11/12) for only $0.99. We had a blast making the game, and we couldn't be more excited to show it to the world and hear what you think. You can follow our shiny new @backabitgames handle on Twitter for Lotsa Blocks news, updates and tidbits.
My brother came to visit a few weeks ago, and I asked him to try a nearly complete build of the game. In the hour that followed, he proceeded to annihilate almost all of my high scores. Oh, how the tables have turned…